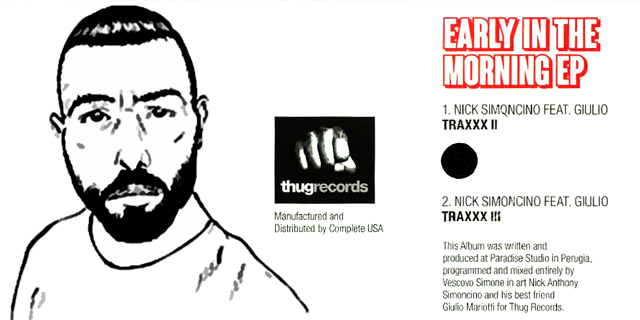 Early In The Morning – NICK ANTHONY SIMONCINO // Out now
We're all waiting for Nick Anthony Simoncino's album – it may be a matter of days (you know how it goes today when you deal with record plants and you're not a major label repressing for the thousandth time a Pink Floyd joint…).
In the meantime he sat in a studio with one his best friends, Giulio, and the final output "Early In The Morning EP" is now in your physical or digital shelves.
"Driven by dark drums and harmonized by humid syntesizers, this record is made for the intensity of the club floor": the description is brief, but effective and fitting.
Wanna grab it? You can find it in several places, for instance Juno!
Buy Now!