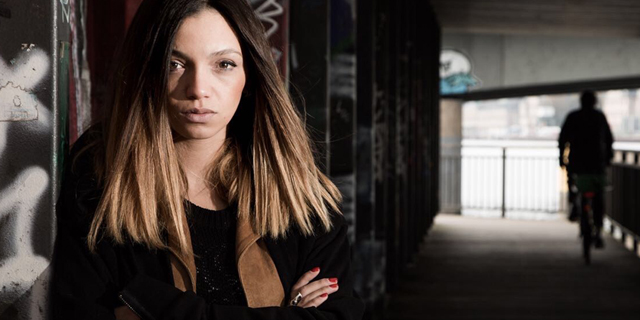 Welcome MARGHERITA D'AGUÌ
Margherita, we're flattered to have you onboard here at Laterra!
Born year 1983. Actually, a brand diverse background for her: trained singer and pianist, attending some pop festivals, even participating at local and well successful TV talent shows ("Amici") – which were ready to grant fame. But that wasn't it – not for Margherita. She realized it quite soon. Then, a love affair with techno came and it was simply said lifechaning: love for clubbing, love for the real underground vibes of a dancefloor.
Immediately her dedication went 100%. "I'm so stubborn and meticulous whatever I do, can't help being so". Immediately she crafts a unique way of showcasing her talents running through techno and house patterns: no jokes, no frills, no shortcuts. "I hate looking at myself in the mirror, none of the things I'm doing is abut that".
Then it's about gigs at sanctuaries such as Egg (London), Volt and Amnesia (Milan), Heart (Ibiza). Then it's about booths shared with greats such as Solomun, Ilario Alicante, Marco Faraone and many others. Most of all, then it's all about music. Music with an attitude, and with a really peculiar approach as well: singing gets back into the picture ("I've started to sing way before I actually started to speak.
Music is my life, for real"). Fact is, it's not about just having a career and rise to fame (sticking to the TV thing might have granted a roaring uprise, Margherita got soon rid of that), it's not about showing off in the shiny world of contemporary clubbing. It's about love. And determination. No false friends, here.
Diving fearlessly into the sound, into the rhythm, into the soul: this is Margherita.
This is it. And it is (and means) a lot.