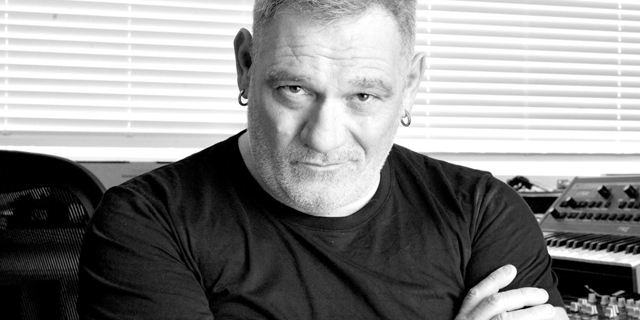 65 years old, and don't hear them for shit: Happy Birthday, Ralf!

Let's put it this way: between reforms, slips, quotas 100 or 102, demographic changes, now it is no longer so clear when you retire (… and who knows if we will ever retire, we born from the 70s onwards), but for a a lot of time the symbolic age of retirement was – 65 years. Well, today Antonio Ferrari aka Dj Ralf is exactly 65 years old. Best wishes, best wishes! But above all: with the fuck that Ralf is, today, a pensioner. And he never was.
Maybe we take it too much for granted, Ralf. But what he is doing is absolutely amazing. Because reaching more than forty years of career always finding a way to be exciting and relevant for the new generations while remaining an unavoidable reference for the less new ones, as is objectively in his case, is a kind of miracle. But miracles don't happen by chance. Least of all in music.
Ralf has a secret that is very simple and, at the same time, very complicated: he loves music viscerally. But you can't understand how much, if you don't know him, if you don't try to understand and stick to the rhetoric of the " Uncle". His every gesture, his every thought, his every choice is permeated with this love. And it is precisely for this reason, namely the fact that you love music and its power more than anything else, that it has never become a monument to itself, it has never become even remotely the "Dj Nostalgia" who only plays things of a specific historical period (which mostly coincides with that of when it was in vogue). He is thirsty for novelty, he is thirsty for new audiences; and these innovations always find a way to insert them in an appropriate and credible way in his DJ sets, because he does not pursue the evolution of sound, he faces it as you face a wave if you are a surfer: going to meet it, understanding it, interpreting it, looking for it.
It has its cornerstones – its mash-ups with the speeches of Linton Kwesi Johnson or other formidable socially and politically committed thinkers – and it has its "fantasist" and "funny" moments (the closing passages, usually), but that which is never stressed enough is that Ralf works today among the twenty-year-olds as well as among the thirty-year-olds, the forties or the over-fifties because he is credible, and he is credible because his love for music and its pulsation (therefore: also his contemporary evolutions ) is damn sincere. If you meet Ralf and are lucky enough to be in a quiet context with some time, the speech slips very easily on the great jazz pianists under contract with the ECM as well as on Coma Cose or Fast Animal Slow Kids: and to these musical planets so different he dedicates the same respect.
And he's not one who likes everything. It is not even a paraculo. He actually has very strong and clear tastes (like any person he loves), but what you can be sure of is that he never has an attitude of sufficiency, not even towards those who do not adore or do not particularly appreciate. Nor does he ever have an attitude of sufficiency towards those who come to hear him: and this is his other secret, however, always connected to the first, that of real, pure "love".
For him, playing and making people feel good with dance and sound has never been nor will it ever be routine. Anyone who's ever heard it, he knows. He is not one on autopilot. He is not one who does the homework. This also means that every now and then some sets are less successful than others (but when they are 100% successful, he is a world champion, period) but in our opinion this is also an advantage: in a world that is privileging "drum chickens", those so careful not to make the slightest move that could jeopardize the rise to success and the hearts of followers on Instagram, Ralf instead operates with disarming sincerity and ferocious belief in being "human". And being human is: having feelings, getting angry, getting lost, finding yourself, never giving up, arguing, making peace, seeking, taking risks, confronting each other. Think about it: how many DJs are exhibiting today, on social media? How many say their opinion on things, cost what it costs? And on the track, then: how many are really taking risks today? How many are also ready to scazzare a change, just to pursue the intuition of the moment?
So here it is, other than retirement. A thousand wishes for your 65 years, dear Ralf, but retirement really isn't. Because your sound is still current (enriched by culture, competence, experience); your love for life is still total (at the cost of going off the more "safe" paths, every now and then); your contribution of knowledge and desire to create and believe in a community, the clubbing community, is still immeasurable, with very few peers worldwide (… yes: worldwide). It is absolutely not the case to deprive ourselves of all this and to hang up the headphones on a nail.
Then maybe sooner or later you will be able to choose to slow down the pace, to give more space to your "cultured" side and less of a dancefloorian impetus (love for jazz, for songwriting, for experimentation). That's okay, you can do that. We grant it to you. Indeed, if you want we also encourage you to do so: so maybe even those who see in you only the " … oh Uncle !! "They begin to understand that if you are still among the absolute number one, it is precisely because you are not one who thinks only of bombs, collections, numbers, the most banal and superficial outfit that disco music can take today.