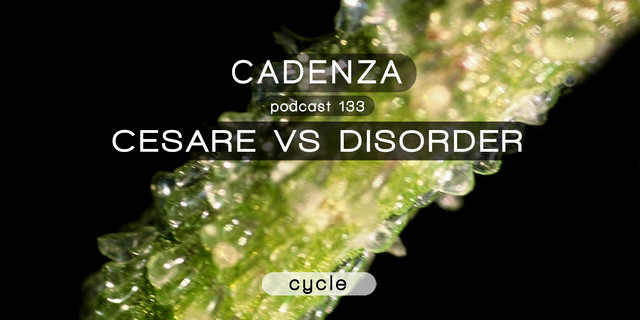 Cesare Vs Disorder on Cadenza Music Source Podcast
Our special guest on the Cadenza Music Source to Cycle podcast this week is Cesare Vs Disorder.
The boss of the Serialism Records label, Cesare has been a highly active producer since the mid 2000s, with releases on labels like Resopal, Thema, Safari Electronique and Unfoundsound. He has also released on BPitch Control and Vakant, and with his production partner Quenum, will release new music under the Azimute name for the labels Crosstown Rebels and Transmat.