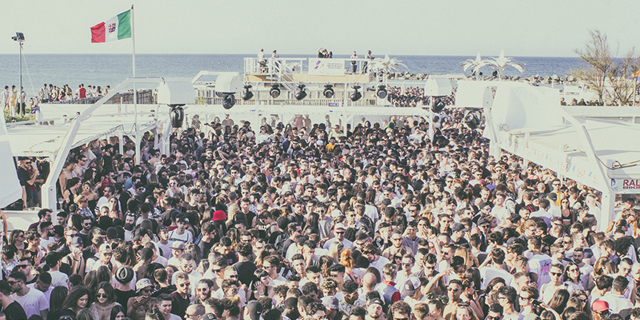 It's time to celebrate again: RALF IN BIKINI
So, that time of the year has come again: it's a beloved tradition, Ralf In Bikini. Every 25th of April (which for Italy is an important occurrance indeed, as it was the day it was liberated from the Fascist regime), our label boss Ralf gets in charge from midday to midnihgt of an amazing spot down by the Adriatic sea shore, in Cattolica, close to Rimini and Riccione. Bikini is the name of the place, gigantic is the line up that every year gathers to make all clubbers & party-harders happy, joyful & serene.
It's all a matter of friendship, that's rule number one. At the same time, it happens to be – not intentionally – a who's who of the Italian clubbing scene: be in the dj booth, be it if you look at the crowd and recognise many familiar faces (journalists, managers, agents, promoters…). But most importante is the vibe generated by the dancefloor: enthusiastic, passionate, well educated. No surprise Ralf In Bikini has become a true phenomenon within Italy (you may read on many newspapers the definition "The dj's Woodstock"…), with an oceanic attendance – as the entrance is striclty for free.
What about this year, then? You may find all the necessary information right here: