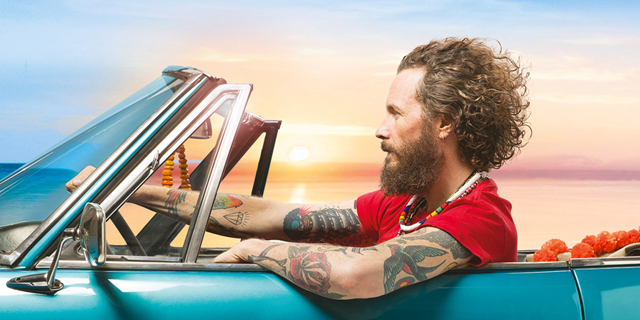 RALF and JOVANOTTI, a collaborative effort that is ace
Jovanotti is one of the most brilliant, offbeat and daring stars within Italian mainstream pop field: never resting, always looking for new solutions (this is how acts like Antibalas or Michael Franti happened to play on his albums, just to name a couple). This year he has embarked on a very bizarre and brave effort: a summer tour that is more like a festival, with dozens of artists involved each gig – carefully selected. Something never seen, here, and rarely seen globally.
No surprise that there is an established mutual respect between Ralf and Jovanotti, going on since years and years. To celebrate this brave and amazing experiment of such a summer tour, the latter released a special album of remixes and alternate takes of his latest tracks. Jovanotti asked Ralf to contribute: the final result is ace, a percussive dancefloor monster that turns upside down the original track. Rave reviews from some of major Italian music critics – even those who usually never approach four to the floor affairs.
You can judge by yourself, though – here's the Spotify direct link: