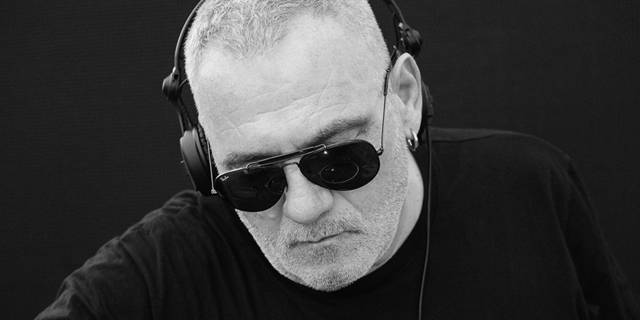 RALF, beyond the club
There's something more than deejaying, crowded clubs, dj booths, euphoric clubgoers, smiles and hugs. Sure this is all great, and crucial: not to be overlooked or minimized, no way. But if you love the music as much as you do love club culture, sometimes you deeply need to look wider and go further, looking for warm-heartening and mind-expanding experiences. Our Ralf knows that so well: as much as he's busy traveling all the way round spreading great vibes and killing dancefloors, same way he's passionate about broader way of developing passion, love & crafts connected to what music is: an artistic form of expression that makes our life and our souls fly higher and dig deeper at the same time.
Recently he joined a very peculiar project, "La leggenda del Molleggiato", a daring artistic residency that took place at Cittadellarte – Fondazione Pistoletto, a magic setting established and run by one of the most famous and revered contemporary artits of the world, Michelangelo Pistoletto. A dozen of very talented young musicians, with a background ranging from jazz to electronica through funk and soul, were selected all over Italy. They were asked to re-arrange and re-interpret a bunch of tracks composed / sung by Italian pop-rock legend Adriano Celentano, a very controversial (and incredibly successful) character since the beginning of the 60's til the very present. Ralf celebrated the end of this "training camp" (which counted on tutors such as Gianluca Petrella, Nu Guinea, Tommaso Cappellato) with a blazing dj set the final night, and experienced the whole project witnessing the rehearsals plus chatting and exchanging ideas with all the musicians, tutors and notable figures involved.
The same weekend, he was invited to a "public interview" in his hometown in Perugia, something he really loves to do, as he firmly believes that sharing stories, ideas, anecdotes is something deeply valuable. So you see, we're still looking – and Ralf sure does – for "that perfect night" at that particular club or festival, but there's still much more to be developed, shared, discussed. Luckily enough.