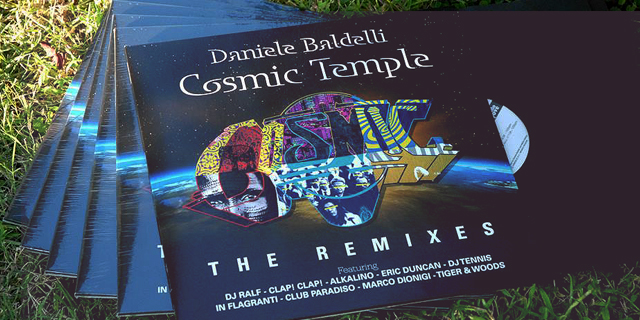 RALF joins legend Daniele Baldelli for "Cosmic Temple" remix series
Ralf joins legend Daniele Baldelli (along with dj Tennis, Tiger&Woods and others…) for "Cosmic Temple" remix series.
For those of you who don't know (but you should better know, it's an amazing story), Daniele Baldelli is a true legend: one of the real pioneers of the art&craft of deejaying. Actually, not that he's just a legend: still today, at the very present, he's one of the most daring, original and visionary dj's around. He just doesn't give a damn about career, exposures, whatever, that is why you don't see him that often in the "usual" spots; but those who know, and those who listen, have no doubts in stating him as one of the greatest around.
So it's really honour for Dj Ralf that he's been asked to contribute – along with greats such as Dj Tennis, Tiger&Woods, Clap! Clap!, some of the best offerings Italy's giving to the current music scene – the remixes series of "Cosmic Temple", released through Mondo Groove. Juno has labelled Ralf's contribution as a "low-slung late night dub disco roller heavy on punk-funk bass and clattering percussions" and well, it seems appropriate! Wanna check and have a taster? Here you go: