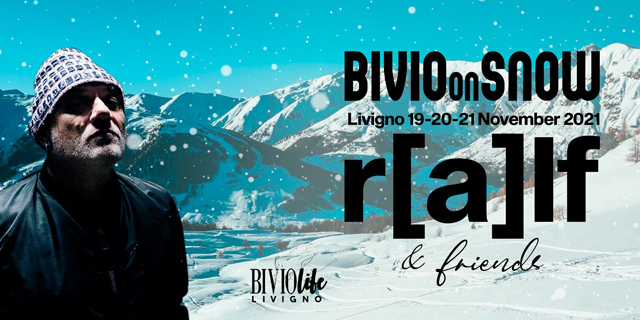 RALF on Snow 2021
After the pandemic forced stop of 2020, this year we finally return.
From 19 to 21 November 2021.
The formula is even more fascinating: in fact, everything becomes a very special and specific "Hotel Edition", because the hotel where all the participants – clubbers and artists, all together – are hosted is equipped with a state-of-the-art club, as well as a SPA and an absolutely amazing swimming pool (with a view over the whole valley).
Yes: the Alpen Resort is now an authentic jewel. For the bulk of the party, in the evening hours, you will no longer have to worry about who drives, who is not well, the possible cold at night at over 2000 meters above sea level: it will only be a question of going down the stairs from your room.
In short: an experience in which to have fun, enjoy every kind of comfort, be pampered and be even more than usual face to face with the artists. All in an accommodation facility that is not only now beautiful (really), but also 100% dedicated to the event