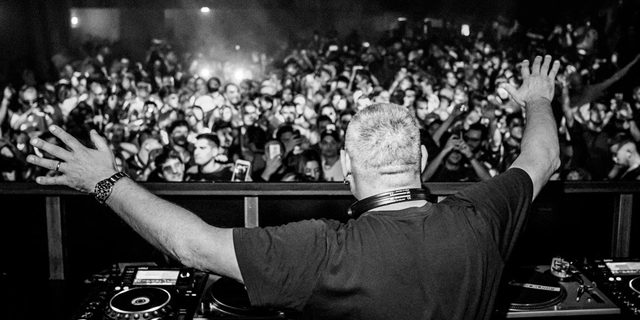 RALF's summer bonanza
Ralf, as usually, will take care of your greatest summer vibes through the Italian peninsula (with a quick shot at the legendary Tresor in Berlin). Our man is busy as usual, and he's simply restless.
Fact is, after all these years he's still one of the most in-demand gents out there: that's due to his charisma, to his passion, to his love for the newest sounds but also his firm will to combine them with unpredictable contents, rough textures, historical milestones, radical spoken words.
We mean, every dj set of his is an adventure.
And the people feel it.
And enjoy it.
So here it is, an extra-hectic summer schedule.
JUNE
——————————————
friday 07
UNCODE c/o BARAONDA – BOLOGNA
saturday 08
SOTTOBOSCO c/o PARCO TITTONI – DESIO [MB]
wednesday 12
FLO' – FIRENZE
friday 14
REBEL REBEL c/o ANDREA DORIA – ROMA
saturday 15
EASY c/o PARADISE – PIACENZA
sunday 16
RALF presenta BELLALAGO c/o SUALZO BEACH – PASSIGNANO SUL TRASIMENO [PG]
saturday 22
JAZZ:RE:FOUND – MONFERRATO [AL]
saturday 29
MOLO STREET PARADE – RIMINI * day time
FIREWORKS c/o YACHTING CLUB – TARANTO* night time
sunday 30
RALF ON THE BEACH c/o BAIA DELLE SIRENE – BISCEGLIE
JULY
——————————————
saturday 6
LA PRAJA – GALLIPOLI
sunday 7
RALF presenta BELLALAGO c/o SUALZO BEACH – PASSIGNANO SUL TRASIMENO [PG]
wednesday 10
JOVABEACH – RIMINI
saturday 13
ARENILE DI BAGNOLI – NAPOLI
sunday 14
RITUAL – ARZAGHENA [OT]
monday 15
TRESOR – BERLINO
friday 19
HUMANI FESTIVAL – CHIETI
saturday 20
GOVALLEY FESTIVAL – AREZZO
sunday 21
ANTIFESTIVAL – TREVI
tuesday 23
TBC – CATANIA
wednesday 24
LEGALL – PORTO SAN GIORGIO
friday 26
TAKE IT EASY – BERGAMO
monday 29
RALF presenta RITMI @ PETER PAN – RICCIONE
wednesday 31
TIPIC – FORMENTERA
AUGUST
——————————————
saturday 3
JOVABEACH – LIDO DI FERMO
monday 5
RALF presenta RITMI @ PETER PAN – RICCIONE
tuesday 6
AMBRA NIGHT – SAN TEODORO [SS]
saturday 10
MUSURPLAGE – TERMOLI
monday 12
RALF presenta RITMI @ PETER PAN – RICCIONE
tuesday 13
MALUA 54 – LIDO DI SPINA [FE]
wednesday 14
LEGALL – PORTO SAN GIORGIO
giovedì 15
TBA – VERSILIA
saturday 17
LA GROTTA – PALINURO
monday 19
RALF presenta RITMI @ PETER PAN – RICCIONE
wednesday 21
LEGALL – PORTO SAN GIORGIO
saturday 24
FORTEZZA DEL GIRIFALCO – CORTONA
saturday 31
GUENDALINA – SANTA CESAREA TERME