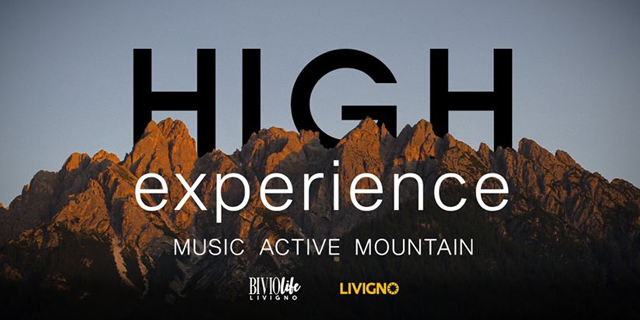 Scent of Livigno (once again)
Last winter Ralf On Snow was an amazing experience: in an intimate but super-warm and excited setting, Ralf gathered some of his best friends and colleagues for a boutique festival held in the amazing scenario of Livigno, a true (and surprising!) gem within the Italian Alps. This event left such a great memory that the Livigno folks, for their summer season, decided to keep track of that experience, obviously twisting it a bit, as no snow is involved now.
Truth is, Livigno is famous for its amazing skiing tracks; but you'd go wrong if you didn't consider that even during summertime this lovely town has some delights to offer: sports, hiking, good vibes. But why don't involve music once again – as it has been showed itself as a true guarantee for good vibes?
This is how High Experience was born. A super line up spread through several weeks in July and August. Bear in mind, it's not a "usual festival", actually it's not even festival: it's more a chance to have a relaxed, down-to-earth contact with artists and their worlds, stories, sounds, while fully enjoying all the good Livigno has to offer in the summer.
We warmly recommend you to check the link below and yes, obviously Ralf is part of the game.
High Experience, official Facebook page: