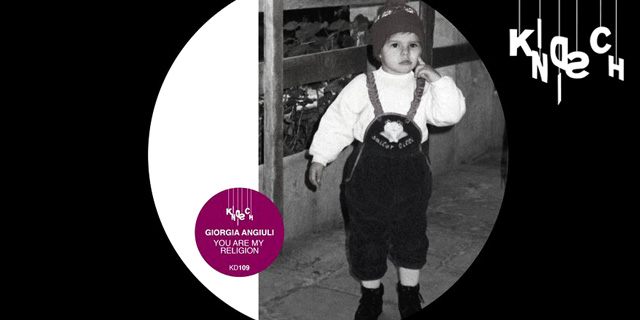 You are my religion – GIORGIA ANGIULI // Out now
The alluring 'Revive' is an intoxicating mix of closely mic'd vocal whispers and gritty guitar riffs. Scattered drum hits and blistered synth lines all add to the shadowy nature of the track and help flesh out the compelling groove.
The brilliantly fluid title track 'You Are My Religion' is a more club-focused affair with a modulated lead synth line that slithers about and casts a spell on the listener. Delicate melodic droplets rain down as a pained pad brings heartache to the mix and it all makes for an absorbing fusion of light and dark.
Last of all, the majestic 'Miracle' is a sombre, well shaded hymn. More pained and vulnerable vocals are the centre piece, with minimal grooves and percussion unfolding below as gently lilting balearic chords off-set the humanness with little rays of hope.
These are three terrific tracks that are as beguiling as they are beautiful.
Buy Now!